Canada's Last Victoria Cross
Canada's Last Victoria Cross
Lt. (P) Robert Hampton Gray
Prepared & Presented by: Don MacNeil – Vintage Wings of Canada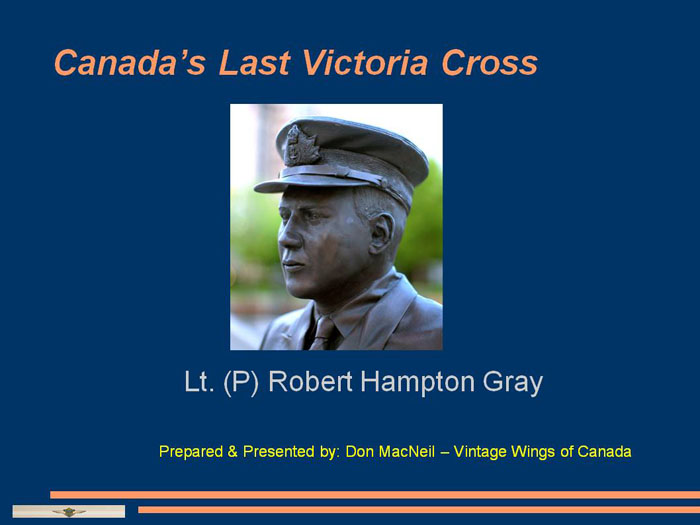 From School Boy to Warrior
Born in Trail, British Columbia Nov. 2, 1917;
Son of Wilhelmine and John Balfor Gray (Jeweller, Optometrist) – Nelson, B.C.
Older sister Phyllis and younger brother Jack
Educated at the University of Alberta and University of British Columbia – 3yrs;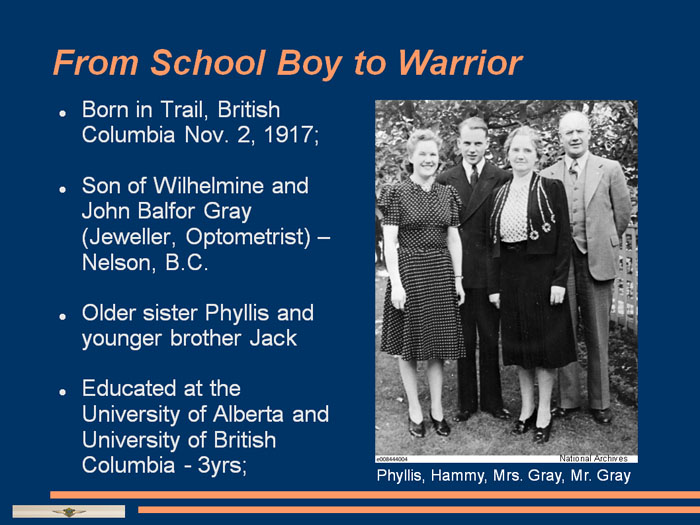 Enlisting for Service
Enlisted on July 18, 1940 in the Royal Canadian Naval Volunteer Reserve;
Arrived in the UK, trained at HMS Raleigh
HMS Drake – volunteered for Fleet Air Arm (FAA);
January 1941 he started training at HMS St. Vincent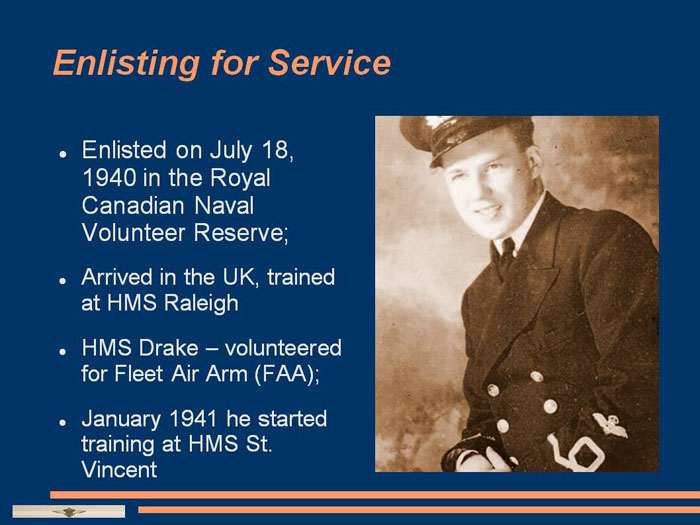 Fleet Air Arm (FAA) Flight Training
No. 24 Elementary Flying Training School at Luton near London;
Trained on the Miles Magister aircraft;
No. 31 Service Training School in Kingston, Ontario
Qualified as a pilot for the British Fleet Air Arm in September, 1941;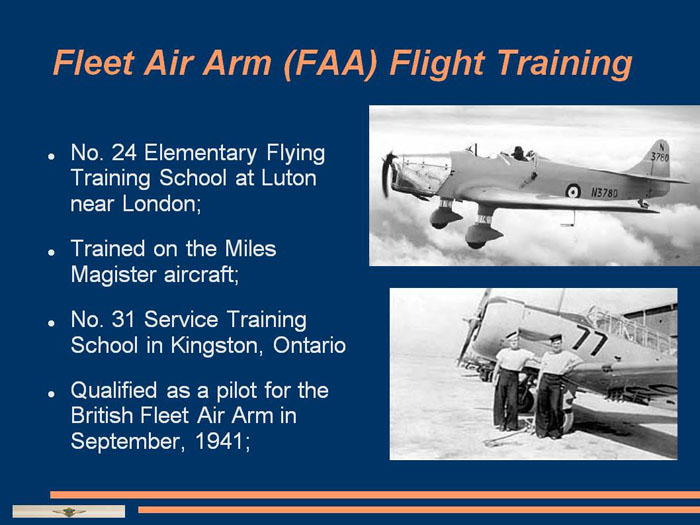 Tragedy Strikes the Gray Family
Telegraphist Air Gunner (TAG) on Halifax bomber;
Hammy's brother Jack is killed in action Feb. 27, 1942;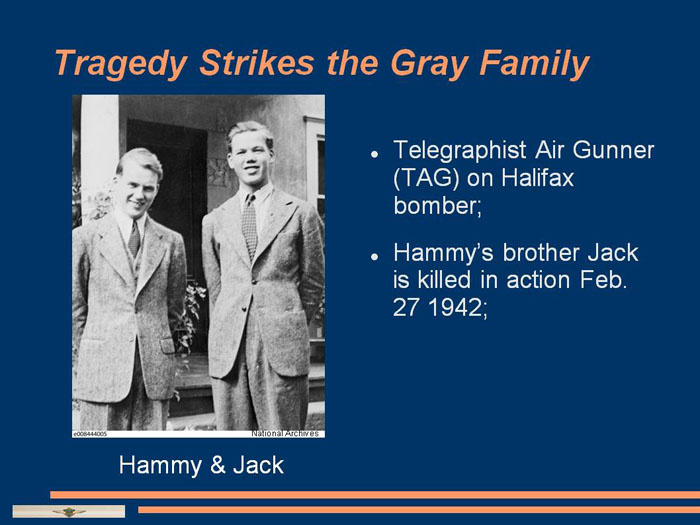 Off to War
First assigned to the African theatre, flying Hawker Hurricanes for shore-based squadrons;
After two years in Africa, finally posted to a carrier, HMS Illustrious sister ship to Formidable and assigned to Sea Hurricane squadron 877 as 2nd in command;
Promoted to Lt. On Dec. 31st.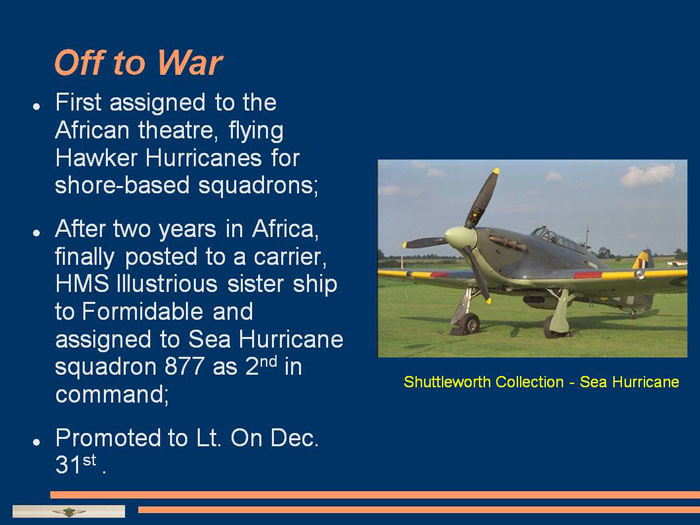 HMS Formidable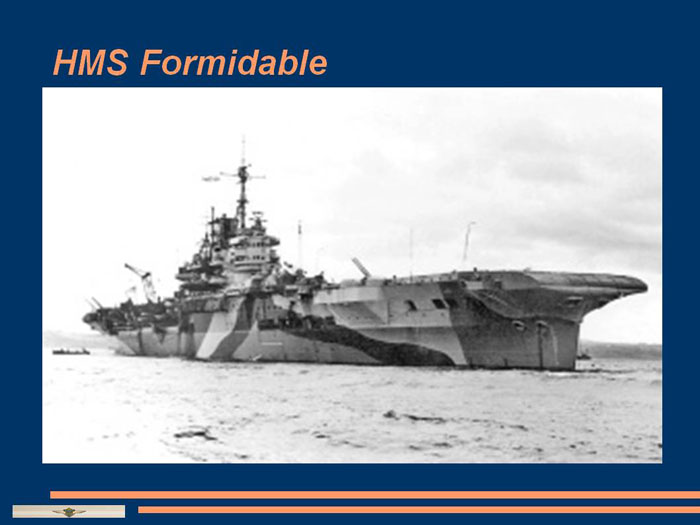 Tirpitz Attack – The Mission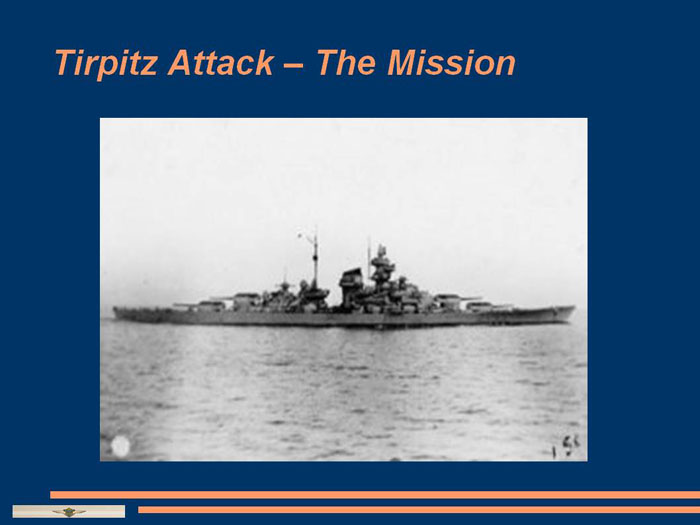 Formidable's Aircraft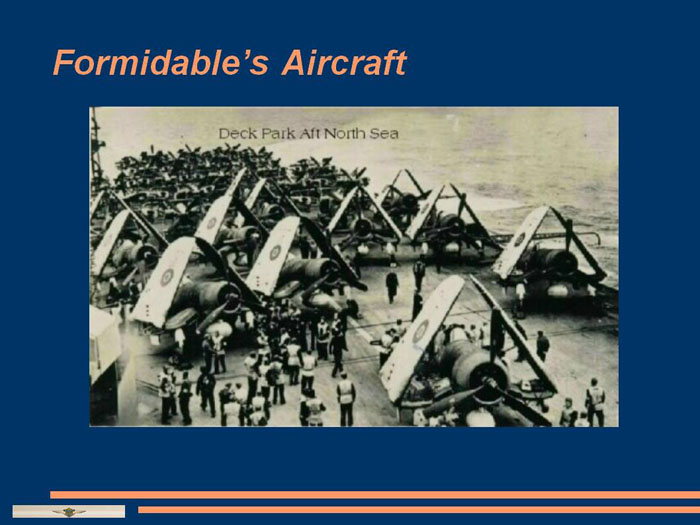 Formidable's Aircrew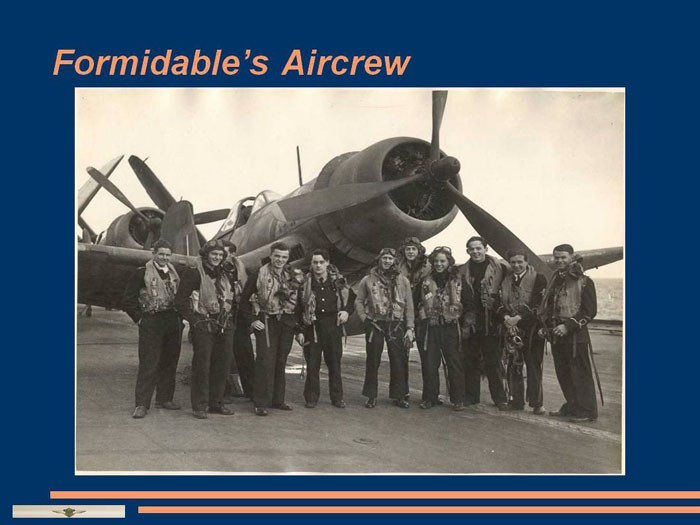 Tirpitz Attack – The Target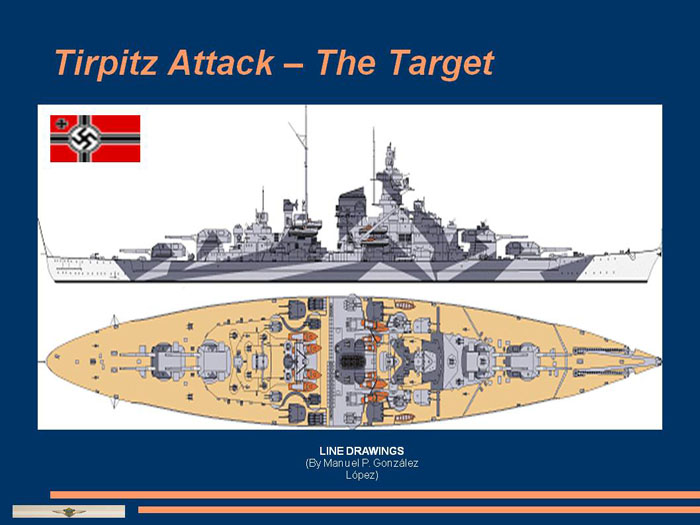 The Launch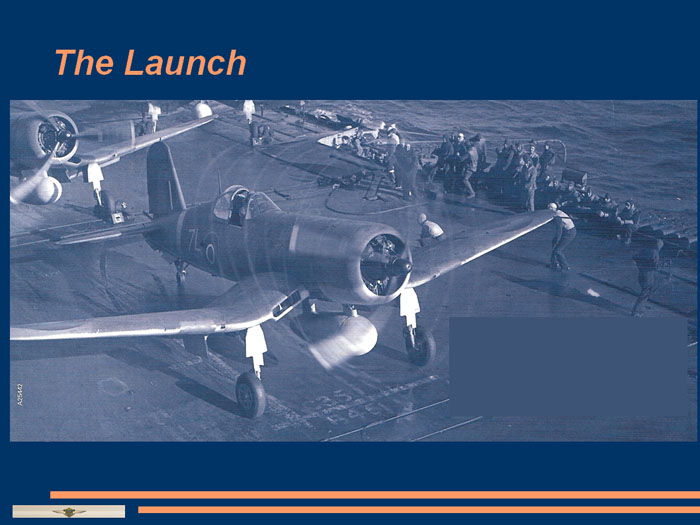 En route to the Target
Corsairs of 1841 sqdn en route to Operation Goodwood I attack on the German Battleship Tirpitz, 22 August 1944
HMS Devonshire and HMS Trumpeter in view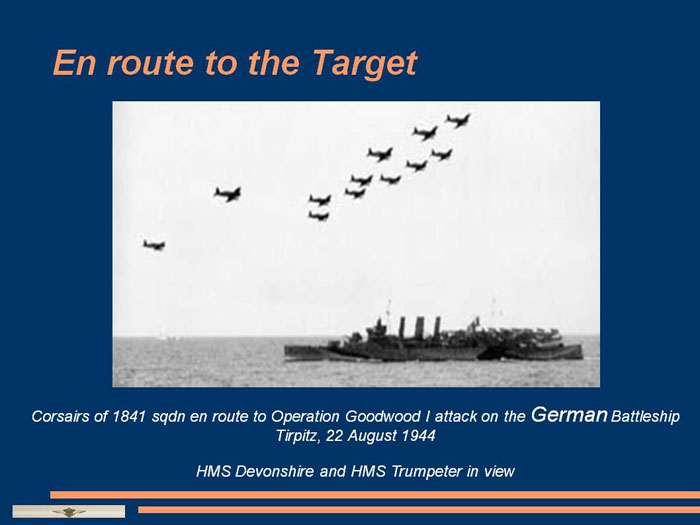 Results of the Attack
Mentioned in Dispatches (MID) August 29, 1944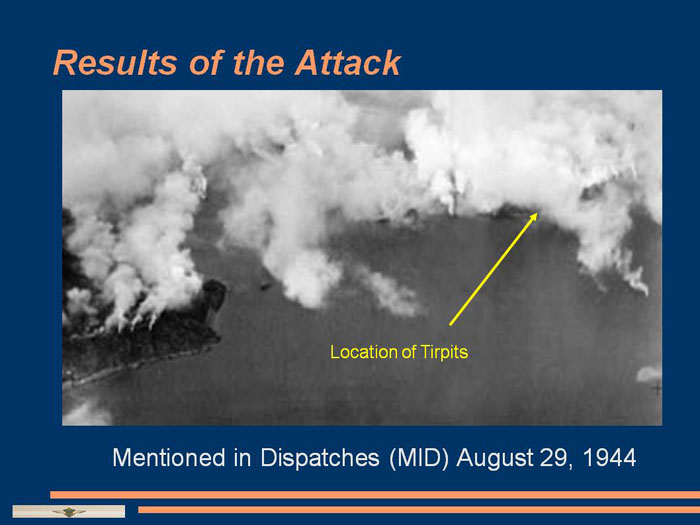 The Pacific War
HMS Formidable joined the British Pacific Fleet April 1945;
In May 1945, Formidable was hit by a Japanese Kamikaze aircraft by a 500 lb bomb;
By July 1945, the carrier was involved in strikes on the Japanese mainland;
A hanger fire later destroyed 30 aircraft resulting in withdrawal to Sydney Australia for repairs;
During this period, Gray earned a DSC for aiding in sinking a Japanese destroyer in the area of Tokyo.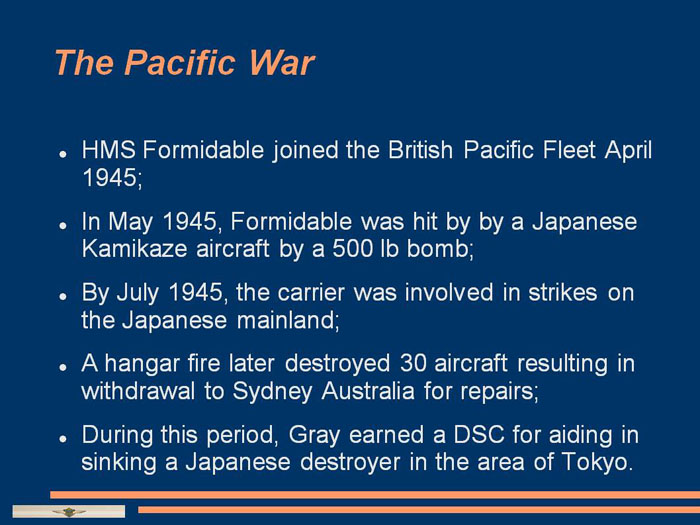 Pacific War Corsairs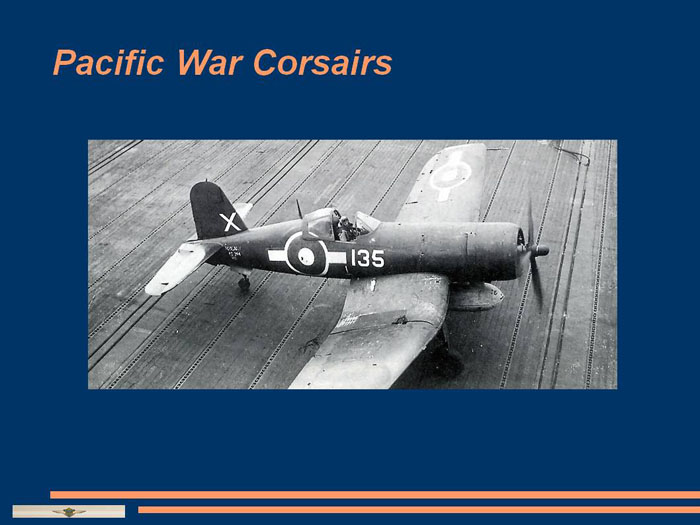 August 9, 1945 – The Target
Matsushima Military Airfield, Honshu, Japan
Hammy's Aug. 9th, 1945 Aircraft?
Corsair IV – Squadron #115 – Ser # KD658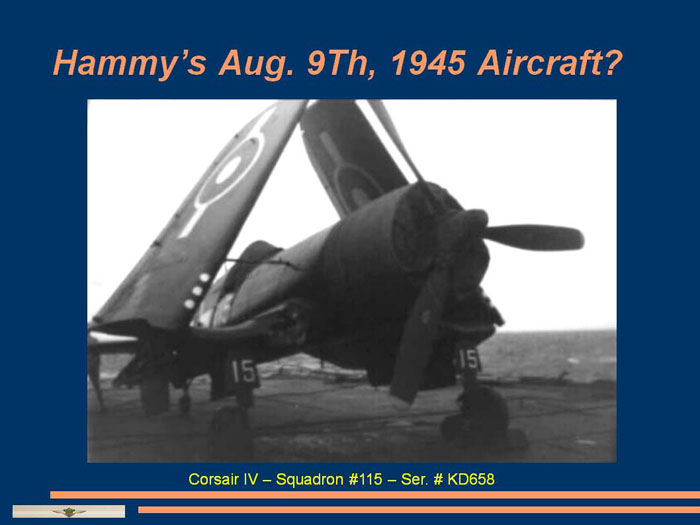 Vintage Wings Corsair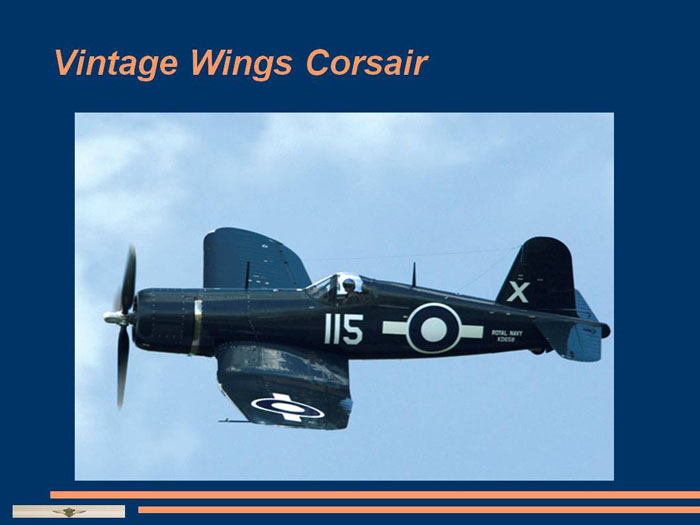 Aug. 9 Ramrod Two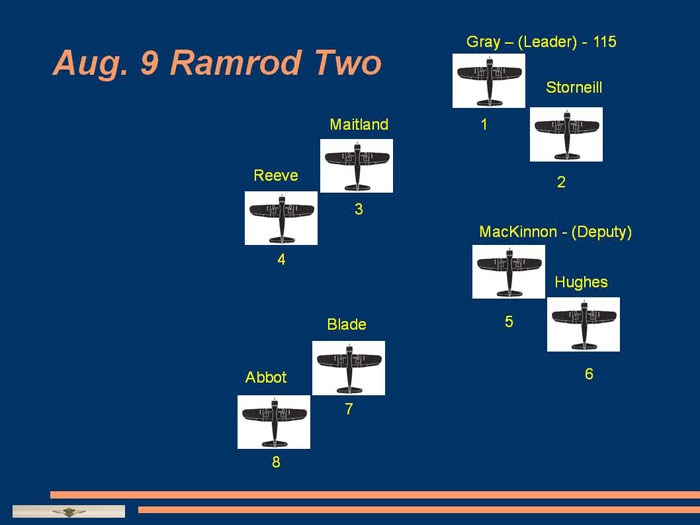 Aug. 9th Ramrod Two Route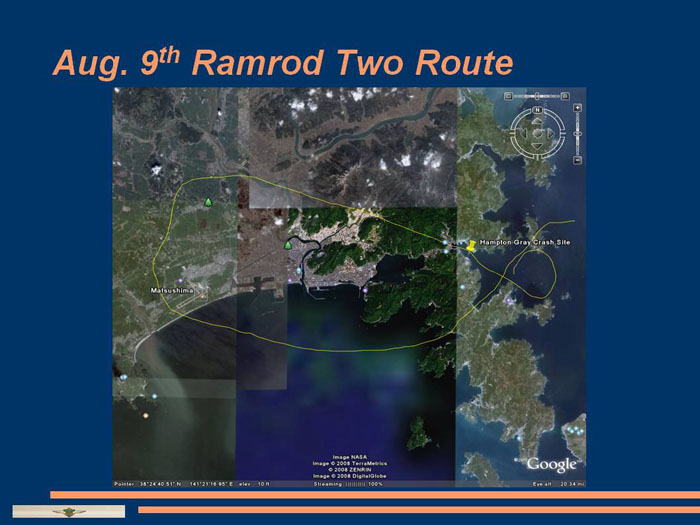 August 9, 1945 – The Attack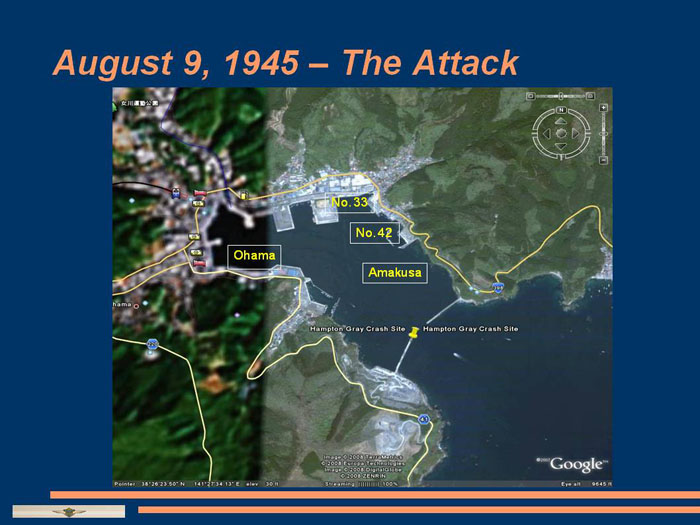 The Victoria Cross
Highest British Commonwealth military honour for valour in face of the enemy;
Created by Queen Victoria in 1856;
Awarded to 96 Canadians;
Hampton Gray's is the last to be awarded to a Canadian.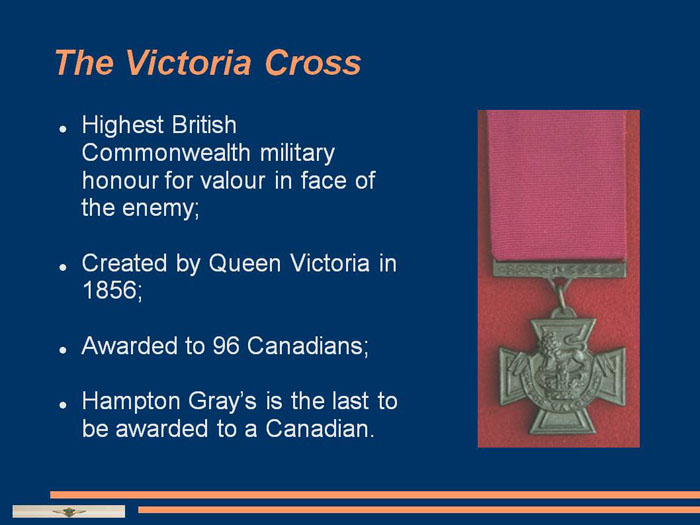 Japan Honours a Canadian Hero
Lt. Robert Hampton Gray Memorial Onagawa Bay, Island of Honshū, Japan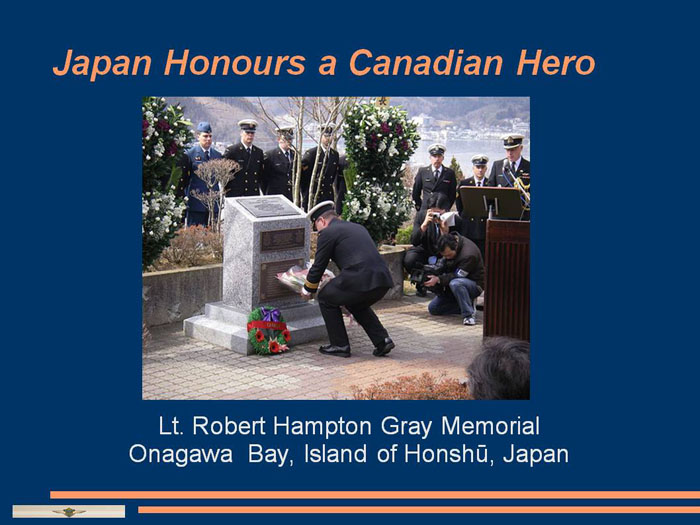 Hammy Gray's Honours
Victoria Cross
Distinguished Flying Cross
Mentioned in Dispatches
1939-45 Star
Atlantic Star
Africa Star
Pacific Star
Defence Medal
Canadian Volunteer Medal & Clasp
War Medal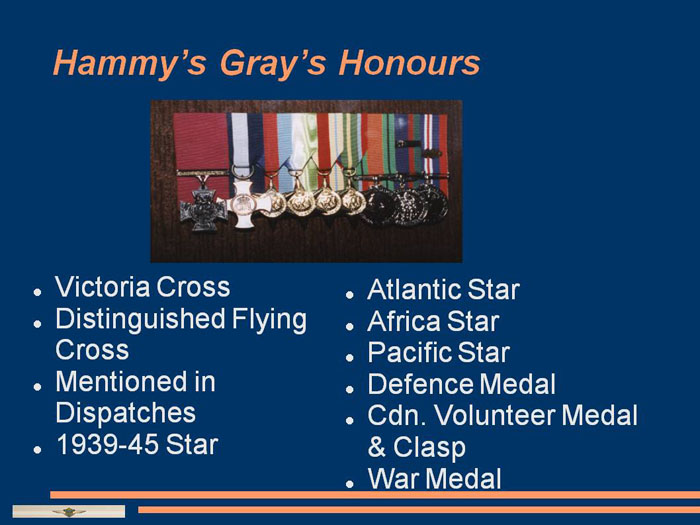 Why is this important today!
To honour those who bought the freedoms we enjoy today;
To not repeat the mistakes of the past;
Most of all to remember that Freedom isn't Free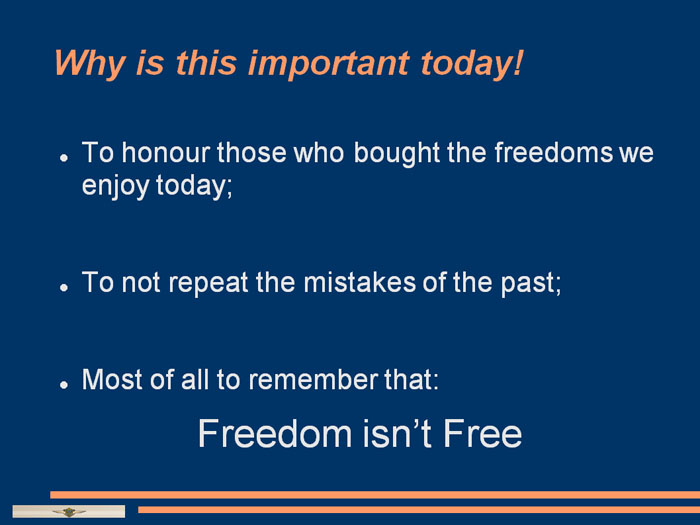 Research Credits
1841 Squadron Survivors
Stu Soward – Author: Formidable Hero
Phil Markum – Lt. Hampton Gray Research
Bob Murray – CAM Volunteer
Chuck Rolf – Lt. Hampton Gray Research
National Archives Research Staff & Tim Dubé
Peter Lawson – Lt. Hampton Gray Research